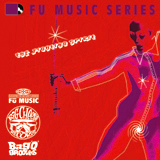 FUNK FU !!! The Fighting Spirit ...
Vous allez adorer ! La serie "Fu Music" ! Propulsé par nos amis de chez Big cheese records & Bag'o'grooves, une collection de rares grooves 45 trs (us) pour tous les drogués et passionés de Deep Funk.
Une serieuse selection de "soulful", "funky", "tasty" sons, d' artistes independants des années 60 & 70, l' age d' or de la musique soul funk. Les classiques dance-floor, des dj's du Label, Momo et Mr Pal ( bag'o'grooves ) qui ont été selectionés pour les compilations.
Bientôt la sortie de La "Hot Fu". D' autres rare grooves sur "Funk Fu 1", "Funk Fu 2" & the "12 Tasty grooves".


http://www.bigcheeserecords.com
http://www.myspace.com/bigcheeserecords
http://www.myspace.com/bagogrooves